PEACE essential oil blend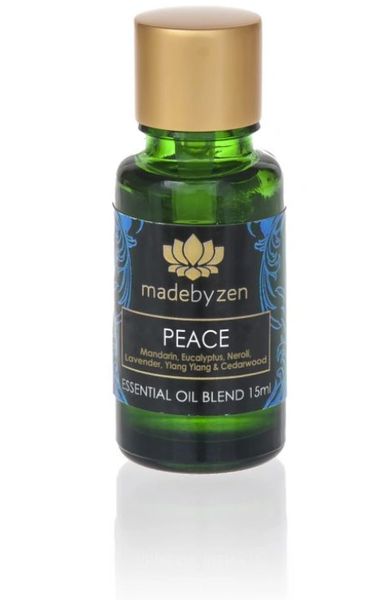 Beautiful essential oil blends to help you create your own place of Zen at home.  For use with our range of aroma diffusers and also great for use in oil burners as well as general use at home.  
PEACE is a beautiful blend of Mandarin, Eucalyptus, Neroli, Lavender, Ylang Ylang & Cedarwood. A perfect blend to evoke inner peace, create happiness and restore calm and contentment.
15ml