7 Caramel Macchiato Wax Melts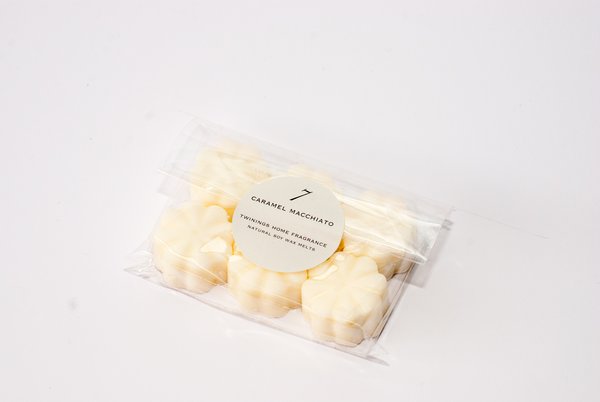 7. Caramel Macchiato
Words cannot describe just how gorgeous this candle is!!! Imagine sitting in your favourite coffee house, with your freshly made mug of warm yumminess that is a caramel macchiato. Well this fragrance is that smell in a candle. It's yummy!!!!!
A mouthwatering medley of coffee, cream & caramel.
Simply add 1-2 wax melts to your favourite oil burner or wax warmer and enjoy! Once the fragrance has disappeared, just let the wax set, pop it out and add 1-2 new wax melts.