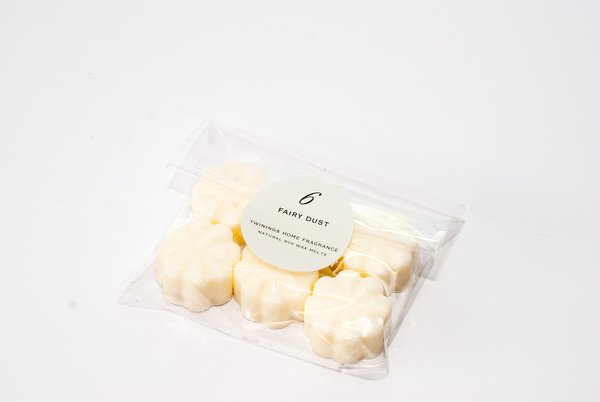 6. Fairy Dust
Such a pretty fragrance, this is a favourite of ours in our bathroom. Run a bath, have a soak and enjoy the beautiful, feminine fragrance!
A stunning powdery soft floral fragrance.
Simply add 1-2 wax melts to your favourite oil burner or wax warmer and enjoy! Once the fragrance has disappeared, just let the wax set, pop it out and add 1-2 new wax melts.